Welcome to IMLA
The voice of intermediary mortgage lenders
The Intermediary Mortgage Lenders Association (IMLA) is the trade association that represents the views and interests of UK mortgage lenders involved in the generation of mortgage business via professional financial intermediaries. Its members include the intermediary-based arms of banks and building societies and a range of specialist lenders who are entirely intermediary-based in terms of their sales distribution channel.
IMLA is an active member-focussed, business to business trade body with close working relationships with individual firms and key stakeholders including the Association of Mortgage Intermediaries (AMI), UK Finance and the Financial Conduct Authority (FCA).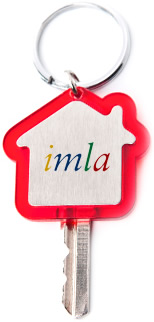 IMLA's overall aims and objectives are to;
promote and develop the UK intermediary mortgage lending market
Work to ensure growth and innovation in the intermediary mortgage market and choice for the consumer through active market and policy engagement
Provide an inclusive forum for intermediary mortgage lenders and their views via regular meetings and exchanges
Develop strong and effective relationships with brokers, lenders and related trade bodies and with the wider regulatory and policy community
IMLA was set up in 1988 and is now in its 30th year of successful operations. Please follow the link below to find out more.