A new report from IMLA (the Intermediary Mortgage Lenders Association) highlights a mismatch in housing and mortgage market activity, and urges caution from the Bank of England's Financial Policy Committee (FPC) ahead of its meeting on Tuesday 17 June.
Sharply rising UK house prices have fuelled speculation that the FPC will use its new macro-prudential powers for the first time in the near future to manage associated risks and prevent excessive growth in household debt. Those powers are themselves set to be strengthened, subject to consultation, following on from Chancellor George Osborne's speech at Mansion House on 12 June.
IMLA's report examines the state of both housing and mortgage markets, and reveals that rising property prices are masking subdued lending activity.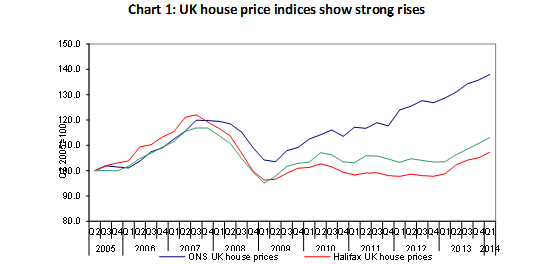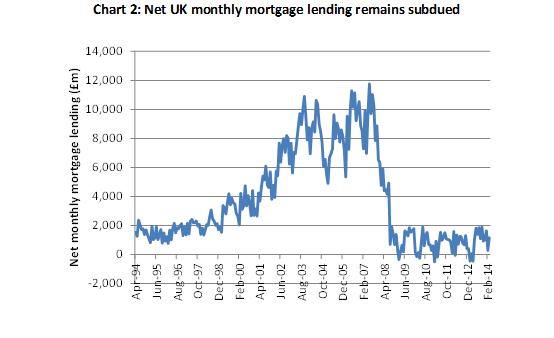 IMLA's analysis reveals that:
More than a third of houses (36%) were bought entirely in cash during Q1 2014, compared with less than a quarter (24%) seven years earlier. The percentage of total housing demand that is financed by cash reached an estimated all-time high of 61% in Q1 2014.
The mortgage market remains very subdued
Mortgage debt is still shrinking in real terms and on aggregate, households have been putting over £10bn of equity into their homes every quarter since mid-2010.
Borrower quality remains robust
Average mortgage loan to value (

LTV

) ratios have been exceptionally depressed since the financial crisis and – despite the gradual rising trend since 2009 – median first time buyer

LTV

s remain lower than at any point prior to 2007.
While the Bank of England has flagged concerns about rising loan to income (LTI) ratios, the affordability rules arising from the Mortgage Market Review (MMR) mean that new owner-occupiers seeking a mortgage will only be granted a loan that is manageable at considerably higher interest rates.
Help to Buy could be more targeted


IMLA

's report suggests the combination of a high

LTV

on a large mortgage loan raises its risk profile, which might justify a lowering of the maximum purchase price under the Help to Buy mortgage guarantee from £600,000. The latest Treasury data shows that just 7% of loans under the scheme were for properties valued above £250,000.
Alternatively, risk factors associated with the combination of high LTVs and LTIs could prompt the FPC to recommend an LTI ceiling for Help to Buy 2 and a similar LTI cap on first charge mortgage loans under the Help to Buy equity loan scheme.
Broader macro-prudential changes would be premature


IMLA

's analysis concludes that broader macro-prudential curbs on the mortgage market are not required at present or until the recovery is more established. It argues that other elements of the new 'triple-lock' of regulation – higher capital requirements for lenders and the

MMR

– will also temper future mortgage lending, with the danger that further action will stifle the continued economic recovery.
Both the introduction of MMR rules and the ending of the Funding for Lending Scheme (FLS) for mortgages are likely to have influenced the slowdown in mortgage approvals during April, with IMLA emphasising that six to 12 months are needed to assess the full impact of these changes.
Peter Williams, Executive Director of IMLA, comments
"With understandable concerns over the rate of house price increases in recent months, the FPC faces a difficult task – even more so with the prospect of additional powers at its disposal in the near future. What is important is to uncover exactly why these rises are happening by examining current trends in both housing and mortgage markets to make a full assessment.
"Delving beneath the house price data and the overarching UK averages paints a picture of a housing market where the use of cash has become a key driver. There are broader questions for government about the implications of this, though in part it has been driven by a shortage of mortgages: a situation that is being corrected. But for the FPC, whose remit is to maintain financial stability, it suggests that additional intervention into the mortgage market is not warranted at the present time.
"Two conflicting growth stories are playing out. House prices are rising strongly in parts of the country as a result of inadequate supply, but mortgage lending is still abnormally subdued. There is room for fine-tuning of Help to Buy, but broader action on mortgages might inadvertently shift the balance of power in the housing market even further towards cash-rich buyers."
---
Rob Thomas, IMLA Director of Research, 07864 124 962
Andy Lane / Ludo Baynham-Herd, The Wriglesworth Consultancy, tel: 0207 427 1400
Email: imla@wriglesworth.com
---
Notes to Editors
About IMLA
The Intermediary Mortgage Lenders Association (IMLA) is the trade association that represents mortgage lenders who lend to UK consumers and businesses via the broker channel. Its membership of 52 banks, building societies and specialist lenders include 18 of the 20 largest UK mortgage lenders (measured by gross lending) and account for about 90% of mortgage lending (91.6% of balances and 92.8% of gross lending).
To keep up to date about IMLA in the news, our reports and other announcements, follow us on LinkedIn.
---